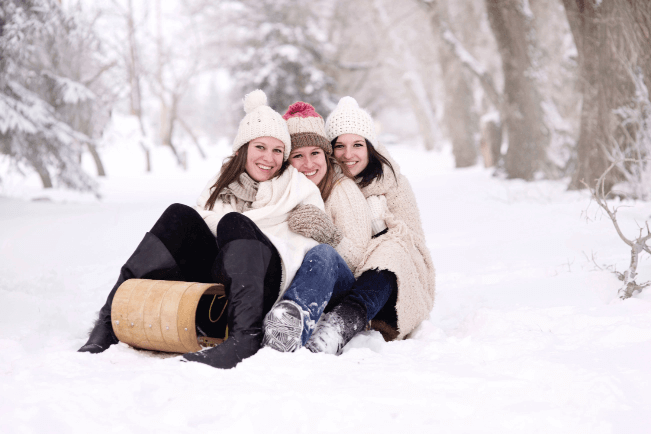 Alternative holiday in a winter wonderland
It doesn't always have to be skiing: winter holiday makers can also choose from a wide range of alternative activities. Whether you want to glide along on a cross country ski run on the extensive network of trails here or feel like putting on your snow shoes – East Tyrol on the sunny side of the Alps is a beautiful destination for your holiday in the snow which offers many possibilities. One of these is tobogganing, not only nostalgics will enjoy the many tobogganing runs here, in East Tyrol.
Whizz down to the valley on the toboggan run, surrounded by snow covered forests and winter white as far as the eye can see and all topped with the majestic mountain peaks. East Tyrol offers many wonderful toboggan runs in a beautiful snow covered setting for plenty of tobogganing fun. Thanks to its altitude at 1,000 metres there is plenty of snow already at the end of November. Thirty-five runs on the slopes of East Tyrol, some of which are illuminated, offer varied fun and this not only during the day but also until late at night.
Enquiry form
Look forward to a holiday in the sun and snow and send a non binding enquiry.
The reception of the 4 star Holunderhof offers excursion tips, sport recommendations as well as the best service!
Fill in form